SEO AGENCY:
SEARCH ENGINE OPTIMIZATION
SEARCH ENGINE OPTIMIZATION — FAQ
What is Search Engine Optimization (SEO)
Your content goes here. Edit or remove this text inline or in the module Content settings. You can also style every aspect of this content in the module Design settings and even apply custom CSS to this text in the module Advanced settings.
What is Search Engine Optimization (SEO)
Search Engine Optimization (SEO) is like Windex to a dirty windown. By applying proven but tedious techniques web programmers can display your product or service more clearly to Google and it's accompanying algorithym for ranking websites on their platform and many others who feed off of Google's information. Yes, other search engines use Google's data for ranking their clients information too. Truly, says how powerful Google is.
It's also important to add that this algorithym applies differently to all the genres of services out there. Some information is more important than others and Google can identify that better than anyone else.
Also, it's important to note that Google's primary business is providing the BEST and MOST relevant data. If Google is not providing the "BEST" they will lose their market and market share. People may be upset with Google for deranking their website and you may be the best carpenter, roofer, plumber, doctor, lawyer, but Google needs for you to show them on your website as well.?
The information Google has on business' could fill semi trailers all the way to the moon. Using computers to help find and access that data is helpful but having specific programming is pinpoint helpful and requires less energy from Google. Less energy means more profits for Google. Google is a business and they control your ROI so it's best to help them to help you.
WHY DO I NEED SEO?
Google has given digital marketing companies clues how they rank websites. Industry experts scrutinize these clues and disseminate theories via group roundtables and articles. These articles are then utilized by internet marketing companies and implemented into websites. Thus, producing long-term results and targeted traffic.
WHAT IS THE PROCESS FOR STARTING SEO?
When you start with Toughjobs SEO Services we will first send you an SEO questionnaire. When we receive the form back our team of professionals will analyze it and form a mock-up plan. From this plan, we will get together in person or via phone call with you to iron-out your questions and ours. It's essential for you and our team to be on the same page so both of our teams are working together side by side. We need to understand your company for us to be completely effective. In return, you will receive monthly reports on our diligent work.
HOT TO USE SEO ON MY WEBSITE?
SEO starts with two driving factors: On-page and Off-page SEO. On-page refers to your website programming: the colors, the content, the organization, internal linking, the meta tags, etc… refers more about how others apply value to your website: reviews, backlinks, etc… It's imperative to have balanced optimization (see image below) Having correct grammar and spelling on your site is essential. If your website is difficult to read your clients will leave. Google knows all! They know when buyers go to your site. They know when shoppers leave your site for another. These are clues Google uses to determine how important your site is.
Why does Google care? Google is providing a service, their service is providing correct and interesting information. Your site NEEDS to be interesting and correct if you want to be successful in a competitive market. You need to stay current with your fields latest trends.
Google wants you to care about your customers. By authoring papers or sharing helpful information to your customers you can do this. These helpful tools will propel you towards success and away from being complacent.Don't become complacent with your marketing. Your competitors would love to catch you sleeping! Running a race when you can't see your competition behind you is where you want to be.
Prevent your competition from gaining any market share. That day is up to you but please remember this is a long and painstaking process. It's better to start this journey today rather than tomorrow when you are playing catch-up. If you are reading this to design your own SEO strategy or looking for a new marketing company.
Toughjobs Web Marketing wants to be your digital marketing partner. Our SEO Services combine affordability with effectiveness in a competitive market. Not having content on your website is only plaguing you to an endless life of Pay Per Click Advertising. Stop wasting your money! We stay on top of our industry to benefit your site. SEO is never a quick fix. It's more like a steel shovel that will continue to work for you for decades. Allow us to be your "shovel".
HOW LONG DOES SEO TAKE?
The American Way is to have everything now! Toughjobs has some great news and some not so great news. First the bad news. SEO is a way of doing your search engine marketing. It's something you and your company will do today, tomorrow, and forever. The good news is that you can have targeted traffic. Meaning that your site ranking won't improve but we can improve certain keywords.
Targeting Longtail keywords is a very effective way of gaining some business goals. Search engine marketing can harness your revenue until SEO takes on a stronger role. Now your real question, "How fast will I see results?". The great thing about SEO is that it can happen immediately. The results may be amazing, but usually small and incremental. When Google evaluates our work and see's that we have improved your site it will issue the correction. Usually seen after re-indexing the page or site.
Unfortunately, Google is very busy! You are on a list of 30 Trillion Sites a month. Also, Google knows that if your site is stagnant and they will put you on a completely different list. The list of "Never Changes". This list tells Google not to bother with you. Toughjobs needs to get you off of that list and back in the game again!
Many sites today are often hit with a weak content devaluation. Meaning that if your competitors' page or site information is more compelling. It will rank their site higher than yours. Yes, Google cares if you've been in business longer.
If your business has locations. You have a nice looking website. You donate money to a local scholarship. Your customers love you. But, Google also wants you to be current and relevant to your content. When your customers go to Google with search queries. Google's primary goal is to know who's site has the answer, the product, or an alternative. You must focus your content as a business owner of removing your potential clients "pain".
HOW MUCH DOES SEO COST?
The BEST SEO is always one that you can afford.Toughjobs Web Development understands that small businesses have less cash on hand. Most legitimate SEO companies charge $500 to $30,000 a month for service.
The important difference between the approaches is one is faster or needs more hands. But, the process is always the same. Monthly and/or Project retainers can range from $1000 ? $30,000 (depending on external costs such as PPC). Retainers are necessary because much of the work is a process. Results generally trickle before they pour. An SEO Plan will need at least 5 to 6 months depending on the difficulty of your goals.
WHAT'S THE SEO PROCESS
Can I do SEO myself? Of course, you can do your own SEO. We have clients who want to try and we will actually help you. We have our "100 Hats" program which will guide you through the process of what needs to get done.
Our 100 Hats mentorship programs will guide you in the right direction. The best part is they are a fraction of a typical SEO Contract. Toughjobs wants you to be happy with our diligent work. We are here to help you with all your business goals. If at any time you are too busy for your own SEO we are more than willing to step in. Remember, this is a partnership! If you aren't successful, neither are we.
SEO MUST DO CHECKLIST - FOR COMPLETE SEO PROGRAM
If you are doing your own SEO campaign please remember that it is very time consuming and delicate. Don't cut corners and get penalized. When the internet was first budding Google did it's best to keep up with the scams but failed often. Many SEO companies and business owners did well by gaming the system.
Gaming the system today is more difficult but the outcome is still fruitful. Remeber that "fruit" laying out will rot! "Rot" comes in a special way with a Google Penalty. You can call the SEO company who supplied the work but do you think a refund is coming? Don't hold your breath for even a sorry. You will be encouraged to send more money to fix the problem. Most problems generally involve, "Keyword Stuffing, Hidden Text, Doorway Pages, Duplicate Content". Black Hat SEO is an unethical technique to game Googles ranking algorithm.
The gains may be quick but the discovery is usually guaranteed. Cleaning up after Black Hat techniques can be quite expensive. Often guilty SEO companies who've sub-contracted their services out aren't responsible under-contract. Suing international companies is expensive and generally a waste of money.
Gaming the system will get you expelled from Google. Getting your website ranking back will cost you many sleepless nights and a lot of money. Don't do it!
IS SEO GUARANTEED TO WORK?
SEO is always guaranteed to work! What is not guaranteed is that your SEO Analysist read the data correctly or the customer didn't have the financial ability to fix everything that was needed. It is also guaranteed that if quality work was done to improve your sites ranking it will register with Google. Unfortunately, Google does have a priority list. They can't afford to check on your site everyday to see if proper changes where implemented. So what they do do is send "feelers" out every now and then to test the site for upgrades. There are many ways to "jump the line" and put you first on the "crawl list" but it requires producing live, and valuable content for it's consumers on well ranking sites.
SEO takes time. If you don't see results in months something is wrong. Don't expect a quick turn around but you should see some progress. If your site has many technical problems and your competition in your area of specificity isn't strong you will see results more quickly. More dificult markets time is needed to see better results.
How progress is reported is the amount of work generated. Did they write blog posts? Did they re-write the content? Did you establish new backlinks or lose toxic bad backlinks. Professional SEO work administered by a professional company will work 100%.
When we start any SEO Campaign we do an initial SEO assessment. From that, we will set out a list of tasks that need to oversight to adjust any deficiencies. It's important to check that they are doing this work and not avoiding it. If they are focussing on backlinks or anything else I would run. SEO consists of a multitude of things and as a business owner, you should oversee that work.
CHEAP SEO?
NO SUCH THING!!!!! It all costs money. It's all well over $1000. The work is tedious and slow. The worst part is that it's always changing and that requires daily examination. Larger companies cost more because they have experts in each field. Larger will cost on average from $1500 to $20,000 a month. Most small business can't afford that and tend to splurge $200 on some "get rich quick" SEO scheme. Those may work for the specific item you are targeting but real SEO targets hundreds of different items.?
Make sure your SEO Guru is apprised of the latest news, trends, reports, etc… Feel free to quiz them or ask their opinion on specific concerns.
Should I optimize for local or organic ranking?
Organic SEO
Is a term applied to all Non-PPC (Pay Per Click) ways of making your website rank higher in your preferred search engine. Search engines will display a hierarchy of results for EACH keyword term applied to its search page. For example, if we were to market a mechanical blog we would gather keywords or phrases such as mechanic, mechanic near me, best mechanic, or an infinite number of variations of this particular thought. These phrases and the implementation of other methods, such as backlinking, authority, relevance, etc… would help make a phrase more or less relevant. More relevance will equal a higher ranking and vice versus.
Organic SEO can be performed on a web site by anyone and anywhere. Sometimes Negative SEO Campaigns are implemented to hurt one's ranking via fraud, spammy backlinks, and hacking, to name a few. Individuals who specialize in this line of work are called many things but Search Engine Optimization Professional or "SEO Professional" is widely understood. These SEO Experts will alter your site's parameters and make the web site and the content "more friendly", or crawlable to the search engine crawlers/spiders. This form of programming and marketing manipulation is a billion-dollar industry and is not regulated.
There are two methodologies of being versed within this website services field: "White Hat" & "Black Hat". White Hat SEO professionals stay within the guidelines which are generally dictated by the leader in the information industry, Google. Since 90% of the world relies on Google for online information Google will decide what is moral or immoral. A website owner should know that if their websites are caught using "Black" techniques their rankings may be negatively influenced by Google. We have included these "Guidelines from Google" to better familiarize yourself with them.
Local SEO
Is based on Organic SEO, yet has a specific geographical or location-based focus. Every part of Local SEO campaign is built on ensuring your business or service highlighted in your optimized neighborhood will attain more prominence. Well optimized local campaigns can and generally yield more visitors to your website.
When a possible customer searches for a kind of business near them, you will show up higher in the regional results on Google Maps, Bing Places, regardless of higher ranking companies within your town or metropolitan area. General web sites or personal blogs will have little purpose for local SEO and tends to focus more on service-based offers.
Google Local X
Help your local business bring in more revenue by optimizing your website and gaining more attention from your local community. Google X is a Great primer for getting your business off the ground.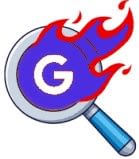 Google XL
Can't seem to grab that number one position or move up to the first page? You are competing with the heavy hitters. You will need our Google XL Package.
Sacramento SEO Services
Toughjobs Digital Marketing can help eliminate your competition with SEO services to increase your ROI on Week 1. Our Sacramento SEO (search engine optimization) experts will perform an extensive analysis of your website and your marketing issues and propose remedies to you and/or your marketing team.
We perform advanced SEO
Toughjobs dives into your programming to takes an in-depth look at internal linking, external linking, click rates, header tags, material, page speed, social media, and numerous other aspects. We will even run an analysis for Advanced Local SEO, a must for local ranking. From our analysis our website ranking pros will determine the specific factors Google will grade/rank your site. Google's primary goal is to identify if your content is relevant to Google's search engine customers when asking web queries.
SEO has numerous sub-divisions and entities under its massive digital umbrella and is ofter considered a 200 hundred head monster under your business's bed. Each head is simply another method to "feed" your digital marketing profile and increase your online ranking. Toughjobs will concentrate first on fixing your on-page mistakes and inefficient programming and then pivot to assess your internal linking structure and material. It's vital to connect all of your pages appropriately so Google may determine the relevance and importance of them all.
We make SEO Affordable
Toughjobs Digital Marketing comprehends that SEO is expensive. Luckily, smaller communities are affordable and less labor-intensive. We can tell you after an initial analysis of what your month-to-month expenses would be. Don't worry, SEO can be beneficial for as low as $100 monthly. The only difference is that the quantity of time needed for results will exponentially get longer. Google is happy to see any improvements. It's stagnation that hurts sites the most.  Toughjobs wants your decision to be simple. We know that NO ACTION is equivalent to waiving the "Red Flag" of defeat. Don't throw away countless hours of starting your business because you were too proud to seek out professional advice.  With intuitive SEO Services performed on your website by our skilled programmers, you will have the ability to gain traction on your competition.
SEO Consultant: More Affordable
We take great pride in our digital marketing agency in Sacramento, and we hope you are happy with our hard work. Toughjobs will work within your budget plan and upgrade and improve your service while you can concentrate on what you do best.  With consistent SEO Services implemented weekly, your website will be able to manage larger link structures and garner more visitors with these advanced tactics.  Another excellent opportunity to explore is our Consultant Program. We can train you to take on your competition and garner more traffic by personally connecting with your audience.
Having a good Social Media account will allow us to show you how to succeed by implementing your SEO.  Toughjobs will give you the tools and know-how for you to help yourself with our Consulting SEO Services. Toughjobs will bring all concepts and opinions to your table for you to have the best recommendations for your marketing woes.