Digital Marketing Agency
"Content is King, but marketing is Queen, and runs the household." -Gary Vaynerchuk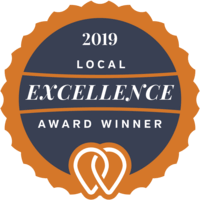 Sacramento Digital Marketing Agency
Toughjobs Web Development is a full-service digital? web marketing agency based in Sacramento and has experienced professionals working throughout the United States.
We are well known within the marketing community for getting our hands dirty! We work with Blue-collar, White-collar, Mom & Pop Storefronts, and small corporations.? Helping buisness owners and marketers like yourself get that edge in their respective fields.
If your digital media and print marketing isn't optimized it will impact your bottom line and cause yourself unneeded stress. Put your right foot forward and allow us to help you gain that necessary edge to tackle your market with intelligent and efficient business strategies.
We use proven marketing techniques: Intelligent Website Design, SEO (search engine optimization), Print Media, and establishing vital and effective Customer Relations.
Marketing Analysis and Strategy
In Digital Marketing it's absolutely imperative to be very organized with your marketing attacks. We run into previous marketing campaigns were we can see tens of thousands of dollars wasted on marketing pushes that were either incorrectly implemented or improperly displayed. Everything is of importance from the "Call To Action" to the color of the webpage or logo.
In today's business climate marketing has been lost to "Churn & Burn" tactics. Tactics that may work for one client and not for another. That paradigm is ineffecient and not profitable in the long run. For effective marketing one's goals need to be disected. For example: Not all Medical Clinics have the same client. Those in corrective surgery need to realize that people are taking their time when picking a provider. Not only that they are looking for credible provider to push them closer to that edge of purchasing. Too many potential clients or patients are wanting you to take them by the hand and tell them, "We've got you! Everything will be alright! We will take care of EVERYTHING! Just sign HERE!".
Super Tip: If you are operating your own…
Day Care

Are you providing access to live footage for parents to check up on their kids?

Dentistry Practice

Are you invested in Pay-Per-Click marketing campaigns for Invisalign, braces, or teeth whitening?

Law Firm

Have you optimized for the specific keywords that are similar to your websites page rank.

Automotive Body Shop or Auto Repair Business

Are you vacuuming out your customer's car and spraying deodorizer before returning their vehicles?

Physical Therapy Clinic

Have you called your new patient after 24hrs and ask them how they are feeling?

Medical Clinic

Do all your Doctors have seperate Google My Business Accounts? What! Why Not? More traffic equals better rankings.
How We Are Different? A Future of Marketing!
Unlike any other Digital Marketing Company! We specialize in your industry rather than use the same "cookie cutter" ideas for each industry. Some industries respond differently to different types of marketing.
These are just a sample for your industry. We will "fine-tune" your process and use that information to plan on all our other campaigns. Depending on the time of year or maybe holiday factors you can increase your rankings by being aware of your industry and plan ahead. Every Business and Marketing Director should have a yearly plan put together. If you don't have one Toughjobs will be happy to put together a yearly marketing plan with one of our Complete Marketing Plans!
OB/GYN Doctors

have completely different Email Marketing than say Podiatrists. It's essential to keep pregnant Mothers in the loop for diet, nutrition, exercise, and what to expect in each trimester. With implementations like this we are able to increase your website traffic 75%
Real Estate Professionals

– Attacking Social Media can improve your business 50 to 100%. Toughjobs will educate you and your employees on how to better manage your clients on a daily basis. Creating Great Social Media habits and protocols will be the fundemental of your business.
Physical Therapists

– Monthly Newsletters with tips and tricks really shows that you care about your clients. We also suggest this for Chiropractors. Also, it's great to advertise your ansillary services: thereuputic massage, cryotherapy, etc…
Auto Repair

– Why market your entire city when your local area or burrough is what your clients are looking for. Local Google marketing rather than a national campaign will serve your customers better. Include easy self fixes on your website so you may build trust with your potential clients.