Toughjobs Digital Marketing
Toughjobs is taking your business into the 21st Century with technology, automation, and a drive to make your online presence work for you.
DIGITAL MARKETING AGENCY:
DON'T BE LEFT IN THE CLOUDS
---
Toughjobs Digital Marketing is a full-service web marketing agency with offices in Sacramento CA, Dubuque IA, & Peoria IL, and we expanding monthly to all states and abroad bringing you dedicated internet marketing professionals. Our seasoned professionals throughout the United States are technically experienced in your niche so they will know precisely how to market your business.
Touhgjobs is well known within the marketing community for getting our hands dirty! We work with Blue-collar, White-collar, Mom & Pop Storefronts, and small corporations. Helping business owners and marketers like yourself get that edge in their respective fields.
If your digital media and print marketing isn't optimized it will impact your bottom line and cause yourself unneeded stress. Put your right foot forward and allow us to help you gain that necessary edge to tackle your market with intelligent and efficient business strategies.
We use proven marketing techniques: Intelligent Website Design,SEO (search engine optimization), Print Media, and establishing vital and effective Customer Relations.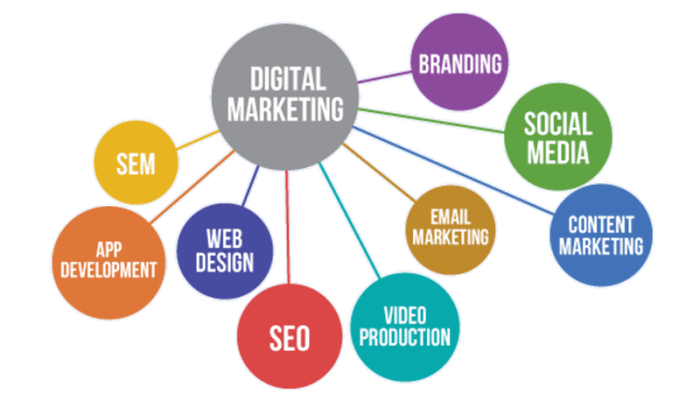 MARKETING ANALYSIS AND STRATEGY
In Digital Marketing it's absolutely imperative to be very organized with your marketing attacks. We run into previous marketing campaigns were we can see tens of thousands of dollars wasted on marketing pushes that were either incorrectly implemented or improperly displayed. Everything is of importance from the "Call To Action" to the color of the webpage or logo.
In today's business climate marketing has been lost to "Churn & Burn" tactics. Tactics that may work for one client and not for another. That paradigm is ineffecient and not profitable in the long run. For effective marketing one's goals need to be disected. For example: Not all Medical Clinics have the same client. Those in corrective surgery need to realize that people are taking their time when picking a provider. Not only that they are looking for credible provider to push them closer to that edge of purchasing. Too many potential clients or patients are wanting you to take them by the hand and tell them, "We've got you! Everything will be alright! We will take care of EVERYTHING! Just sign HERE!".
HOW WE ARE DIFFERENT
Unlike any other Digital Marketing Company! We specialize in your industry rather than use the same "cookie cutter" ideas for each industry. Some industries respond differently to different types of marketing.
These are just a sample for your industry. We will "fine-tune" your process and use that information to plan on all our other campaigns. Depending on the time of year or maybe holiday factors you can increase your rankings by being aware of your industry and plan ahead. Every Business and Marketing Director should have a yearly plan put together. If you don't have one Toughjobs will be happy to put together a yearly marketing plan with one of our Complete Marketing Plans!
BRANDING MATTERS
I made all my employees read an article by Kaleb Schad regarding branding. The reason why is because marketing in itself is 100% impossible to get it right! You can do very well or incredibly bad but you will never know if you did all you could possible do. There are too many variables to get 100% right. But, with BRANDING you may get it right but you don't know if it will work tomorrow or ten years from now. Either way it's very important to still choose a direction.
The article hits on "8 Key Reasons Why Branding is Important". I'll sumise the article so you don't have to read it….But Branding acts like a huge magnet of positive energy that sucks in a limitless supply of "Positive Energy" for your company. It effects everything from hiring, personal well-being, marketing, advertising, income, virtual equity, respect, etc…
At Toughjobs we take Branding important and if we feel or see something that may have this kind of effect on your business we are going to make you aware of it.
"May The Brand Be With You!"
DIGITAL MARKETING THAT WORKS
HOW MANY TYPES OF DIGITAL MARKETING ARE YOU USING?
---
Conversion Rate optimization
Get your potential Customers to Click on your Site
Email Marketing
#1 Way to Keep Clients and Marketing Down
Google Local optimization
#1 Service for Locals to find your Business
SEARCH ENGINE OPTIMIZATION (SEO)
Opitimize your site universally using all tools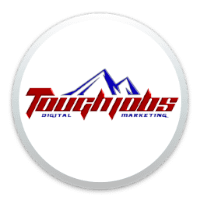 PAY PER CLICK
Get immediate results > Great for Big Ticket
Blue Collar Marketing
Marketing done right…With a callus!
Mobile Website Optimization
Google Ranks your Mobile Site not Desktop
Business Help Q&A
We answer and Publish all your Questions
Digital Marketing Doesn't Work or Costs Too Much
---
Toughjobs could advertise "Free House…It's Yours!" but if we didn't tell you where your free house was, would it matter? Search Engine Optimization (SEO) is the car driving you to your Free House. It allows customers to find your website and even tells them about you and your product/service. 
Many business owners confuse their website with SEO, but your website is just a shell or facade. Websites consist of 5 to 20 pages of templated graphics, all linking to a hierarchy of pages. The REAL magic comes with the artistry and formulas which contribute to its ranking…SEO! Not all marketers are artists. Most generally refuse to look at the analytical data. Without this information, your site is like a vault with no key. Your website must run on all cylinders to be effective. Here at Toughjobsde, we are always looking to make our marketing better.
Toughjobs analyzes data and implements corrections giving your website a fighting chance. Many websites positioned above yours have only seniority placing them above you. Don't let your competitors get away with that. Audit your websites monthly and make necessary changes. Everyone knows that the most decisive real estate a business can own is where all the clients are searching. If your website ranks for only 10% of the keywords your competitors are ranking for, you will have serious problems generating leads. It's essential to consider hundreds of different keywords you should be ranking for in Google.
Remember, the most critical part of your business is ROI. Always find ways to streamline your business, make it lean, and mean: 
Cut down your expenses.
Re-market to past clients.
Build Relationships.
Increase your understanding of your digital marketing.
Most small businesses fail to study general concepts of marketing. Even worse is that all office assistants don't understand digital marketing. Let's keep it simple! Google is recording a "Digital Dossier" of all your Google information. Each day your "Dossier" is fed with your website's information: Speed, Visitors, Click Through Rate, Time on Site, Returning Visitors, Frequency of Visits, Unethical online business practices, etc… Why is Google doing this? Google is an "Information Company." They are there to answer questions for the general public. Those answers must be close to perfect or they will lose client confidence.
If Google's answers are wrong, more often than not, they will fail. Google stays in business by delivering data that is accurate. Google has never seen your store or been in your business, so they rely on this data they harvest to be accurate. It's imperative to keep up with this information. Not yearly, monthly, or weekly, but daily!
Toughjobs Digital Marketing understands your time is precious. Most owners don't have the time to eat or even sit down. Toughjobs wants to be your business's best friend. We will focus on optimizing your site, so there's more time to focus on the future. It's easy to compare marketing to a game of chess. Some people are happy to win every game, but a true Chessmaster or marketer wants to win each game, and do it in the fewest moves. Time is money, and if we can elevate your site faster than anyone else, it will allow us to add extra value while still on your dollar—year-round.
Often for the life of your business. Business owners should make it a goal to spend at least $100 a month when times are tough. Google sees every effort. You may be growing your business or fortifying the walls. Both are the right strategies that will reflect your goals, your family's, and your sanity. As a manager, the worst thing to hear is employees complaining if everyone is complaining who has time for solutions.