CONVERSION RATE OPTIMIZATION

Making changes on your website can be scary.
What if your conversion rate goes down? What if you involve a designer to make all the changes (which will cost a lot) and just end up hurting your business?
All of these concerns are totally valid. And I'm not here to defend conversion optimization either. Every business has its risks. And if you really want to improve the conversion rate of your website, you should have the heart to explore new territories with calculated risks at least.
So, if optimizing your website for better conversions is new for you, implementing conversion rate optimization best practices from the industry is a great way to get started with minimal risk.
After all, these practices are called "best" for a reason. They work for majority. But again, every website has its own unique visitor set and the results can sometimes be surprisingly unpredictable.
This is why, it is important that no matter what changes you implement on your website, you track it in your A/B testing software to see how it is working out for your website's audience.
[Related post: 100+ Essential CRO Terms to Help You Conquer Conversion]
Given below are 21 conversion rate optimization best practices that you can test to improve the sales, leads, and profits of your website:
1. Reduce Form Fields
Eliminate unnecessary form fields. Don't try to make your work easy by adding extra fields to be filled in by your customers.
Ask yourself again — do you really need their company's name, zip code, CVV code of their credit card, reconfirmation of their password/email id? A company reduced their 11-field form to 4 fields, which increased their conversions by 160%. Follow their example.
2. Use a Contrasting Color for Your Call-to-action (CTA) Button
You may read case studies that say, red color call-to-action converted better than a green one, and so on. But this doesn't mean that you should use the red color CTA to improve conversions.
It's all about which color pops up better on the background of your web page. So, when I tell you that changing the button color from green to red improved conversions by 32.5% for Performable, you know that I'm taking about the better contrast and not the actual color that improved the conversion rate.
As an additional tip, I would recommend that you choose a CTA color that hasn't been used anywhere on the page so that it stands out well and draws the necessary attention.
3. Get Rid of Your Automatic Image Sliders
You might think that it's cool and all, but almost all conversion experts suggest that you remove these sliders as they reduce conversions.
Image carousels do not allow users to explore the site at their own pace, they create banner blindness, and there's so much more that's wrong with them.
Popular conversion experts, like Peep Laja strongly recommend that you get rid of them. You can replace these sliders with a profitable, static offer. To know more about replacement alternatives for image carousels, read this article.
4.  Stop Using Cheesy Stock Photos
There's nothing right about them except the quality. They look phony and reduce the credibility of your website. Remember that the purpose of a website is not to look pretty, but to achieve certain objectives.
This Market Experiments case study showed improved conversions for a website that replaced a cheesy stock photo on their homepage with a picture of their Founder. This increased their signups by 35%.
People like to deal with humans, not websites. So, try using real people on your website instead of stock photos or even models. Let normal people like your own employees, pose for you. It will help people relate better and make them more willing to do business with you.
5. Test Your Call-to-action Button Text
Instead of saying something like, submit, or sign-up, use your button text to tell your visitors what they should expect on the next step after clicking that button.
Below, you can see how the conversion expert, Michael Aagaard implemented this in one of his A/B tests:
According to him, it is highlighting the benefit, "Get started" in the button text that improved conversions.
6. Place your CTA above-the-fold
Unbounce A/B tested their landing page and hypothesized that shifting their pricing call-to-actions above the fold should boost their conversions. And their hypothesis proved to be right. The treatment page with call-to-actions visible above the fold increased their clickthroughs by 41%.
7. Add a Video
Show your product in action, make an instructional video if you offer something complicated. There are so many ways to use videos to improve website conversion rates.
Vidyard added a video on their landing page, which gave them a 100% conversion lift. Be sure that you're using a 2-3 minute video and not the lengthy videos that bore people to death. Keep it short and sweet. No one has the time to watch long videos.
8. Make Sure You Have a Clear Headline
Headline is usually one of the most noticeable things on a landing page and getting it right can boost your website conversions to a great extent. See how Movexa made its headline more clear by adding one word, which increased their conversions by 89.97%: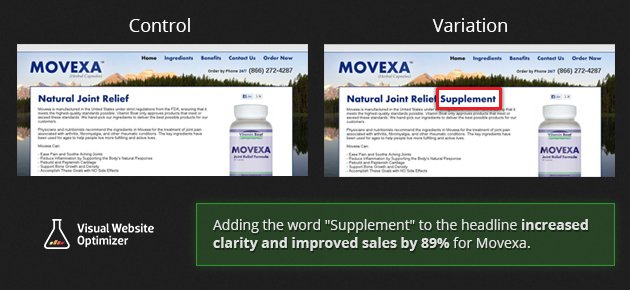 Michael ran a similar headline test for his client, Bettingexpert.com, which increased their sign-ups by 41.14%.
9. Create Urgency
Offer a limited-time incentive. Give them a reason why they should bother to take action now and not after a few days? Simply Hike provides delivery on the next working day as an incentive to their prospects if they order right away (see the timer):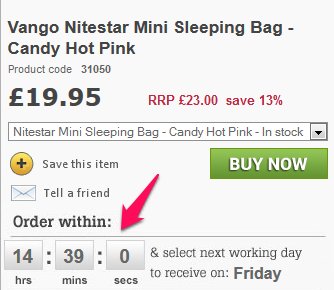 Or, you must have seen eCommerce stores displaying text like, "Last 2 items left" on their product pages. You can try that too.
10. Display Your Phone Number in Huge Font
It's usually best that you add your number in your homepage header so that it isn't missed by your site visitors. This adds credibility and also assures people that you are easily approachable if they have any problems or concerns during their purchase process.
OzScopes' phone number is easily noticeable in its homepage header: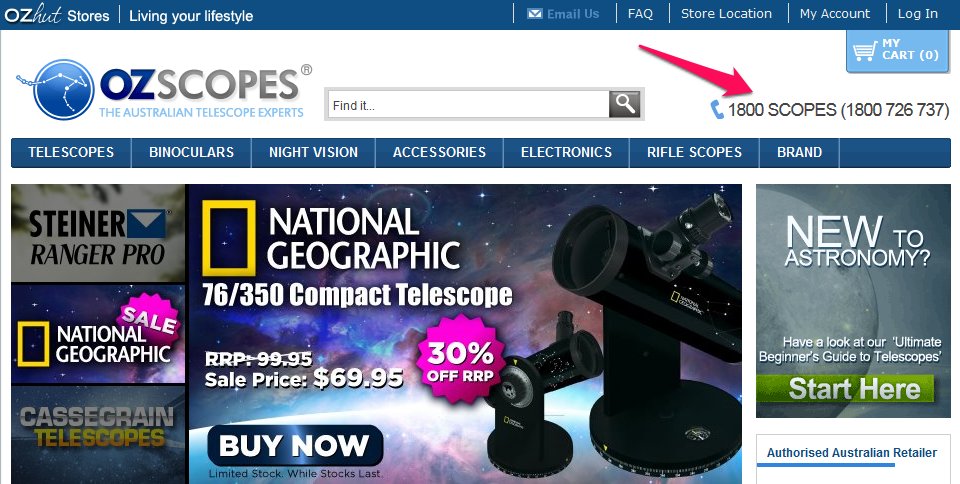 11. Change Your CTA Link into a Button
Text links are often lost with the rest of the text, making it difficult to spot them on the page. Do yourself a favor and change them into huge buttons that stand out on the page. See below:
Bet you didn't spot the tiny text links on the left page. Look closely, they are right under the product images.
12. Use the Magical Word "FREE"
One of our customers made a quick AB test in our tool to add the words, "It's free" with their call-to-action and this increased their conversions by 28%. You can read the complete case study here.
The word "FREE" has contributed to the conversion rate of a lot many websites. Give it a shot, if you haven't already. It shouldn't take more than 2 minutes to create this test in our tool. And yes, you don't need a designer or HTML knowledge for that.
13. Add Value to Your Offer
As long as the perceived value of your offer is not greater than what you are asking from your customers, you cannot make them convert.
One great way to increase the perceived value of your offer is to add benefits in your copy. Answer the "What's in it for me?" question of your visitors, and they will happily convert into leads or sales.
You can see how Onboardly highlights the benefits of signing up for their newsletter in bullet points: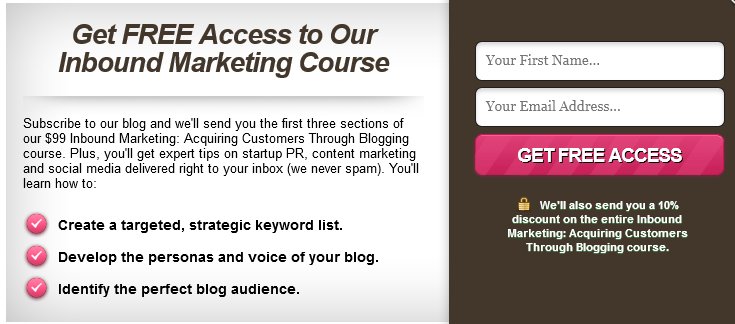 14. Add "Real" Testimonials
By testimonials, I don't mean this:
I love your website. Your dresses are so cool. ~ Amanda, USA
There are so many websites that display fake testimonials like the one above. Anyone can write and put them up. Your testimonials should have full names, and pictures of your customers to go with it.
The best testimonials are the ones that do the selling for you by saying what is unique about you and emphasize benefits of your offer. See these testimonials below on Neil Patel's website: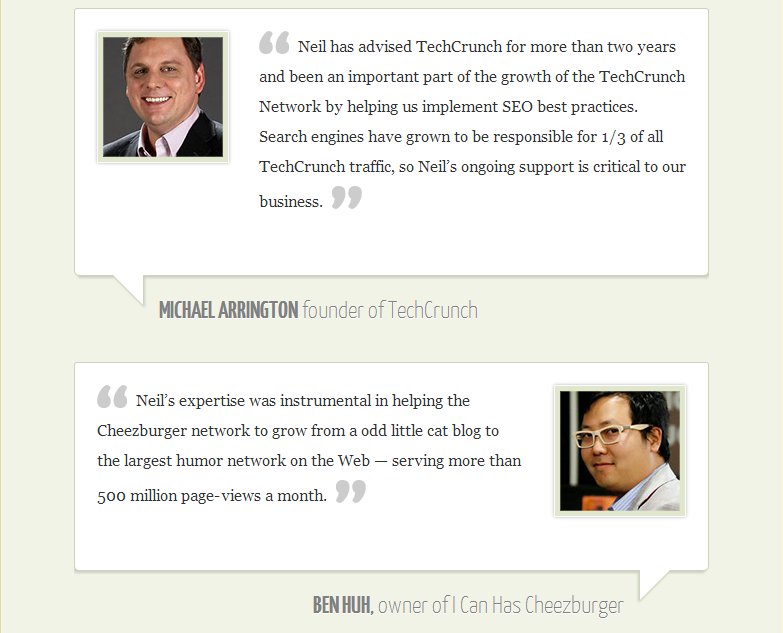 15. Show Off Your Award Badges
One of our customer's website was honored with an esteemed "WOW" badge in his industry. He proudly displayed it in his homepage header, resulting in a 72.05% increase in their conversions.
Webtogs displays its awards in the left sidebar: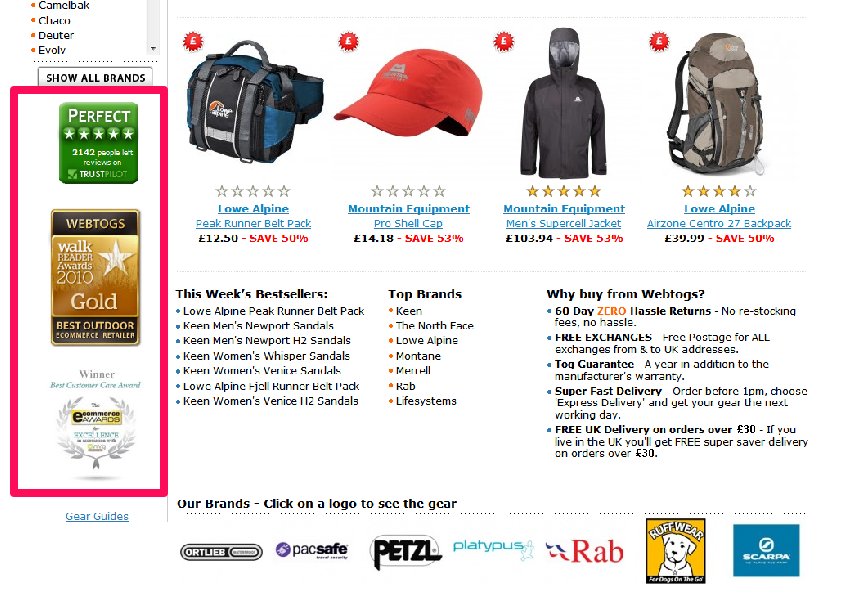 16. Figure Out Your Value Proposition
What is it that distinguishes you from your competitors? What gives you an edge over them? Think about it and use it to optimize your conversion efforts.
Below you can see the value proposition of a popular hair salon brand, Tony & Guy: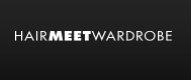 Conversion experts swear by the importance of having a good value proposition for all your marketing channels, and not just your website.
17. Add Trust Badges
If your business has some great reviews on Trust Pilot, you can just get in touch with them to add a Trust Pilot widget to your website. Express Watches did this and witnessed a 58.29% lift in their sales.
You can even boast about reviews from Glassdoor, Yelp, and Better Business Bureau. These badges are like word of mouth advertising online.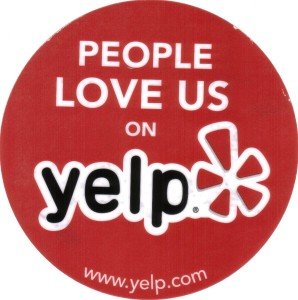 18. Add Security Seals
Security seals are quite expensive but they reduce anxiety among consumers and assure them that their credit card details are secured. In a case study, adding Norton security seal increased sales by 11%.
19. Add Live Chat
Virgin Airlines use their live chat support for upselling and not to sell their tickets. People who use their live chat feature have a 15% higher average order value than other customers.
20. Use Relevant Images
Images on your website have a purpose, i.e to push your visitors toward the conversion goal. If you're using them just to break the monotony of the text, you're not doing it right.
Exact Target tested an image to lend better clarity to their offer. The image aligned well with their conversion goal, which gave a 40.18% boost to their conversions. You can see the comparison image below: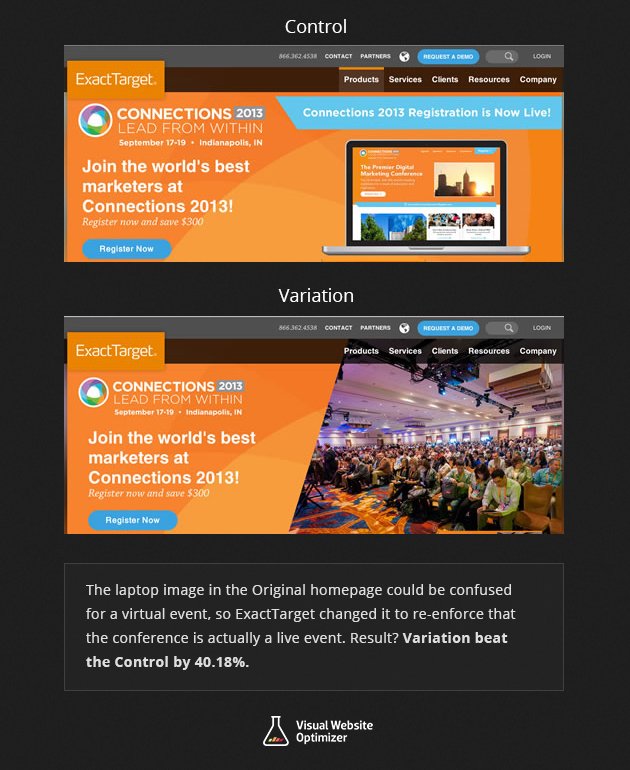 21. Give Them a Price Match Guarantee
People want to be sure that they are not getting ripped off. Assure them that you can give them the best price in the market. If possible, show them a comparison of your prices with your competitor's prices.
Best Buy offers a selective Price Match guarantee on their items:

Finally, make sure that you do not have too many call-to-actions on one page. Ideally, it is best to have only one call-to-action per page. Studies have shown that too many choices can confuse people and eventually reduce conversions.
In the end, all methods to increase website sales and leads come down to better relevance, improving clarity, fewer distractions, reducing anxiety, and increasing urgency. When you take care of these, you should have good hypotheses to start off your tests.